Join the Trail Rider Challenge email list:
What is a Trail Rider Challenge?
A Trail Rider Challenge (TRC) is a unique trail horse event, created in 2006 by Kelli Paulson,  that encourages you and your horse to develop a partnership based on trust and measure your horsemanship skills.  Your partnership is then scored on an obstacle course designed to challenge your skills at all levels and encourage good horsemanship.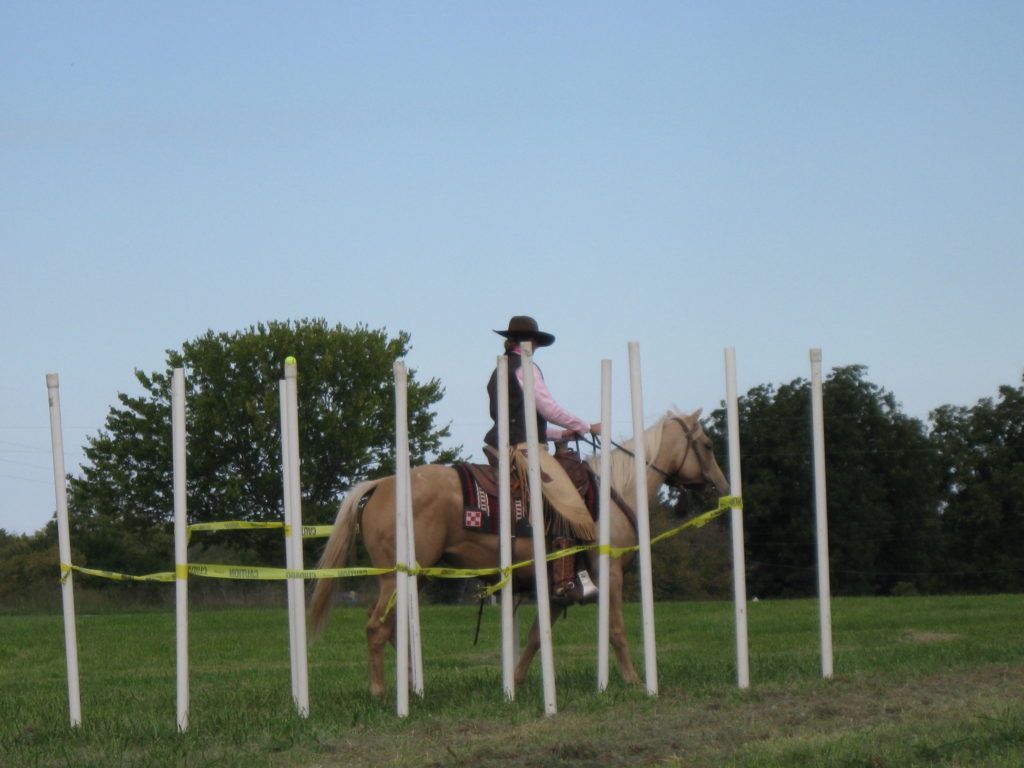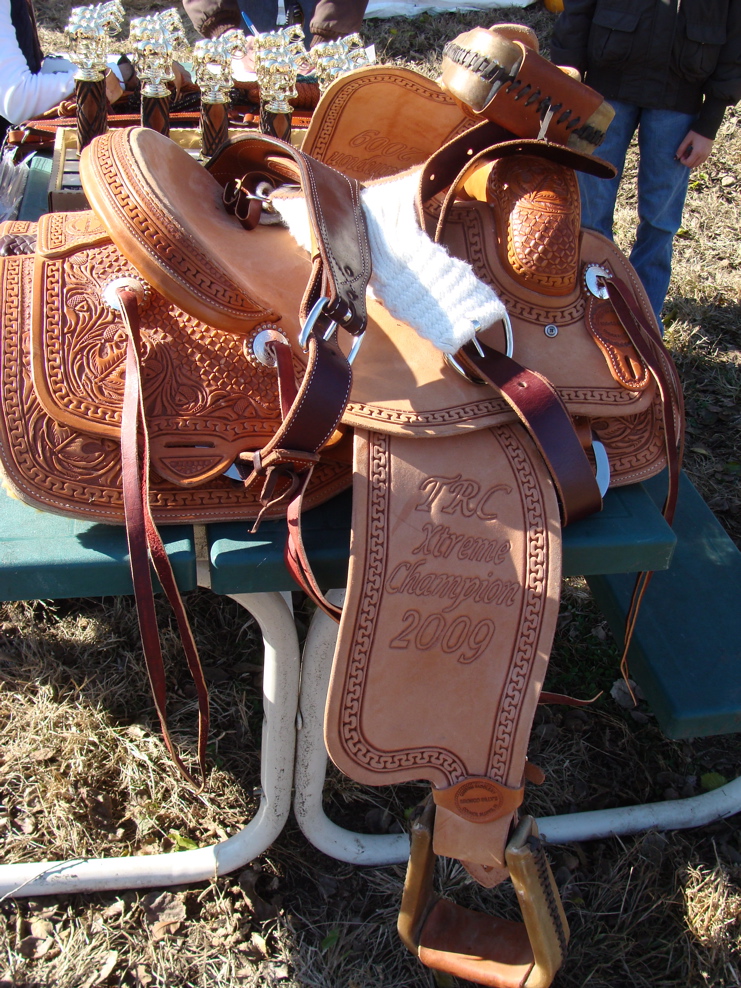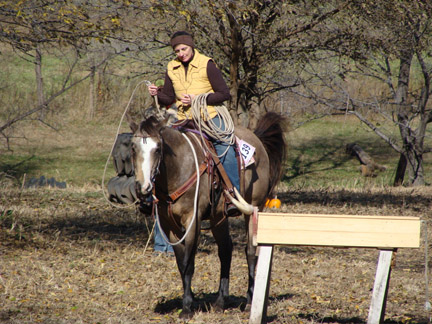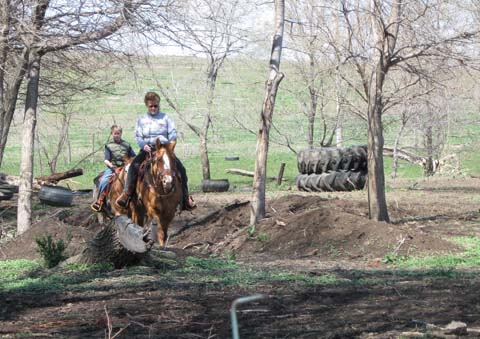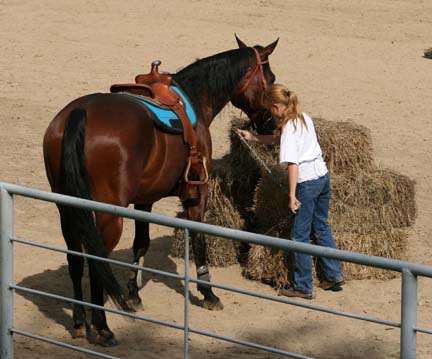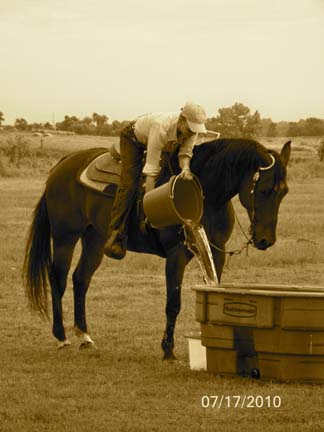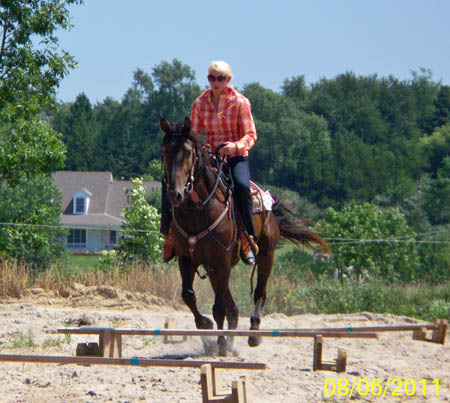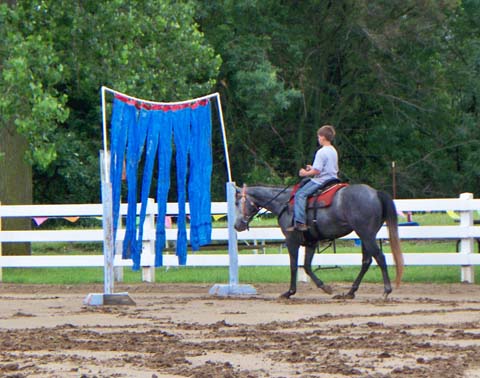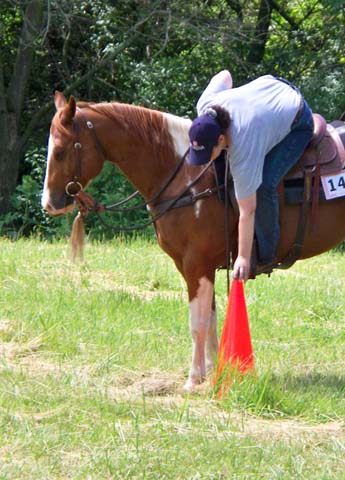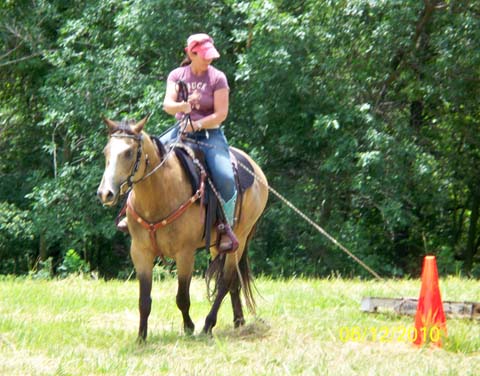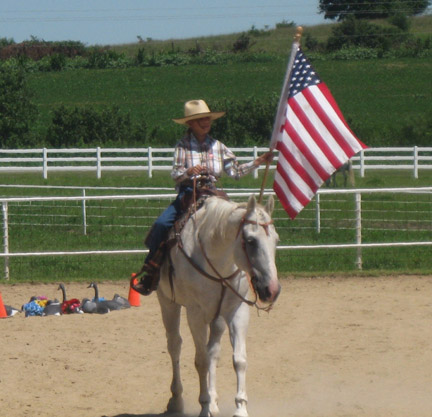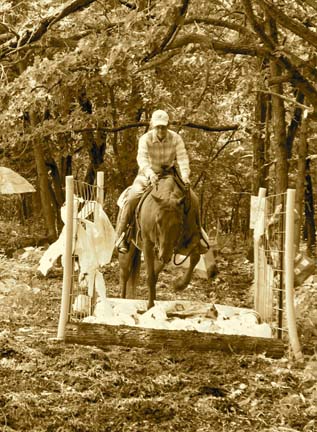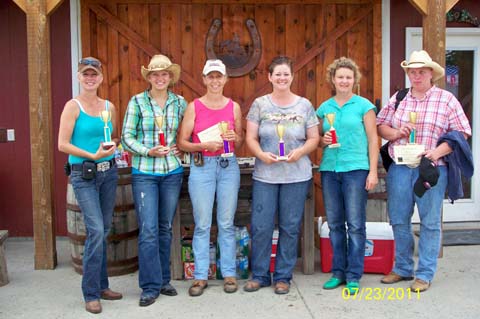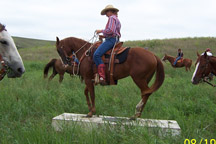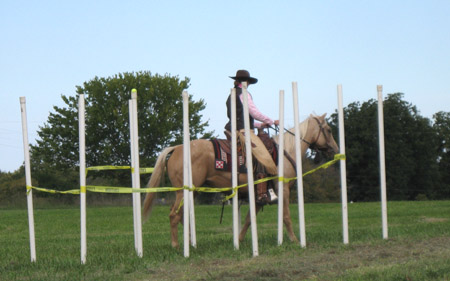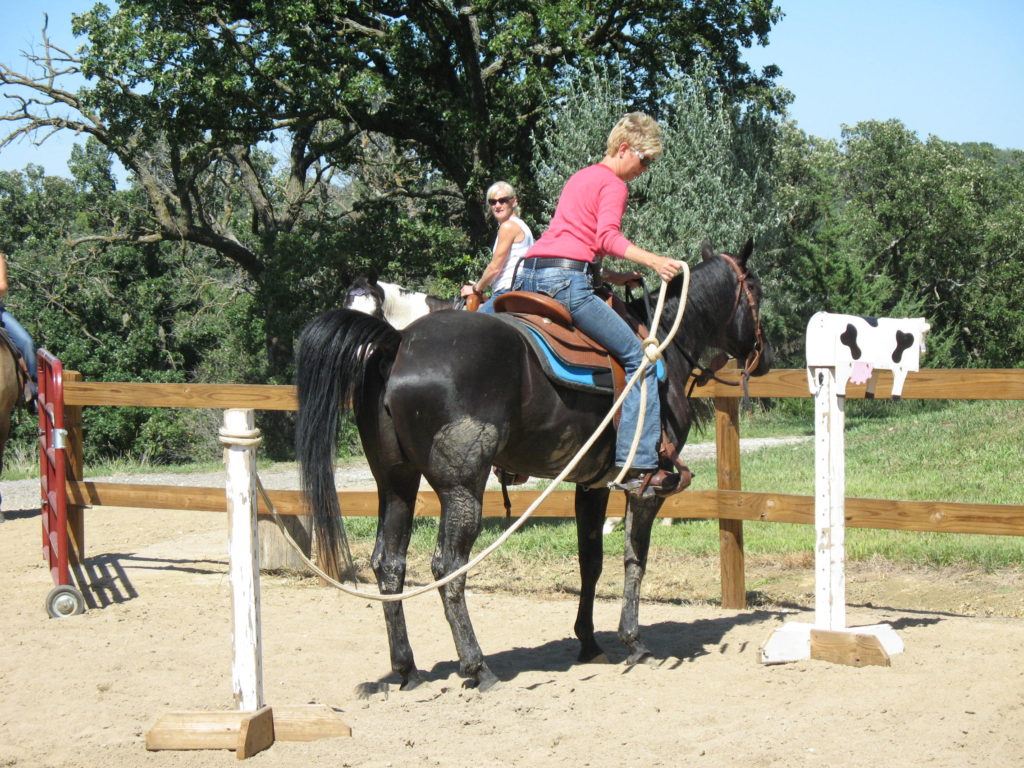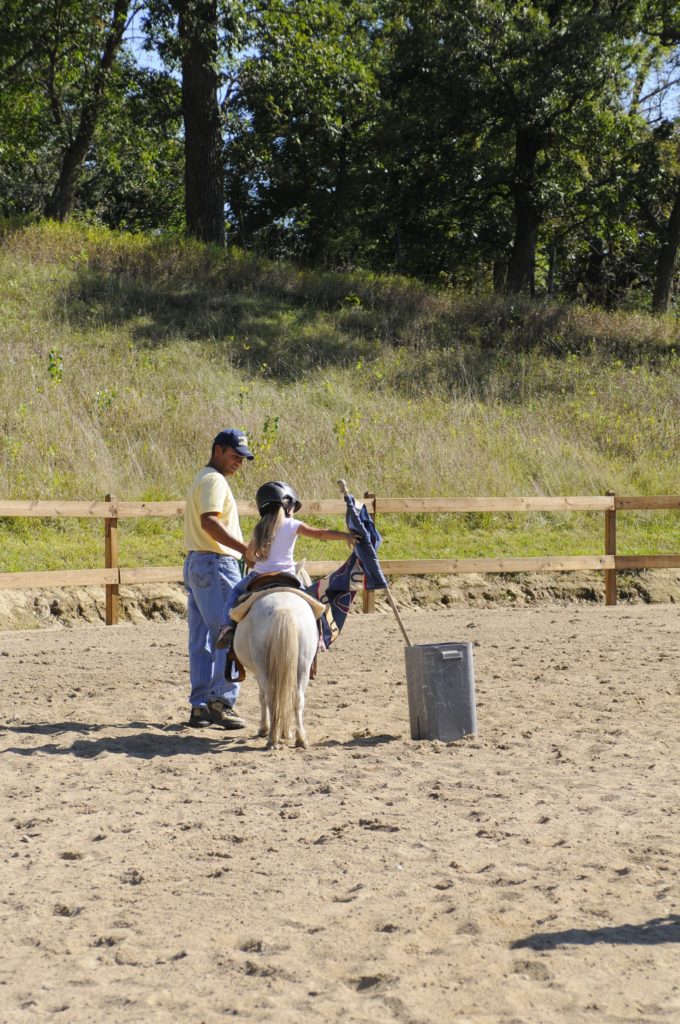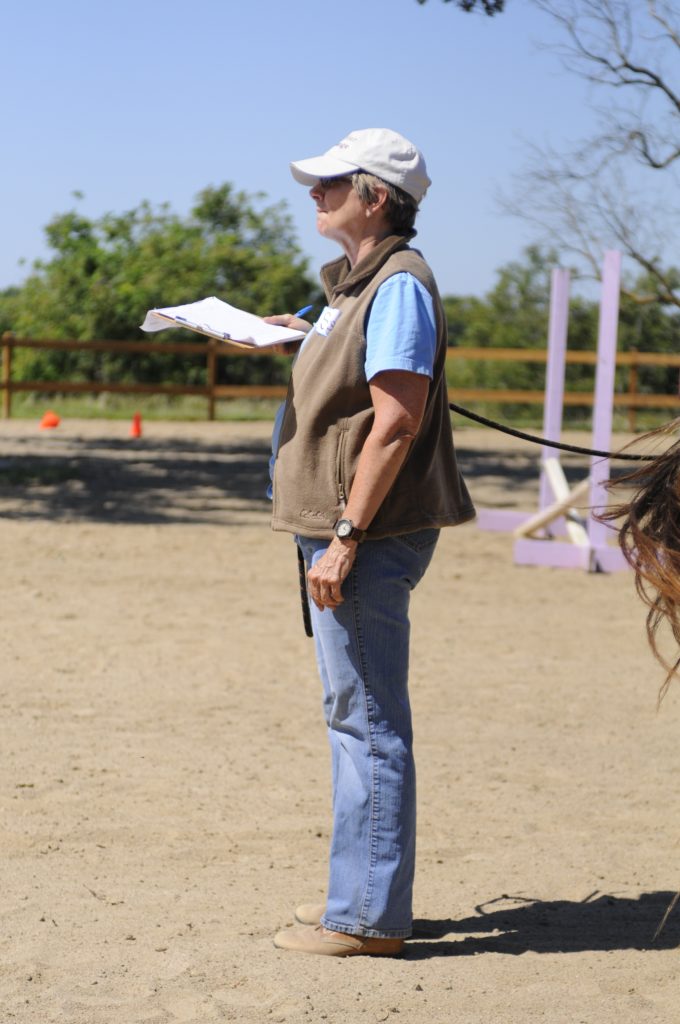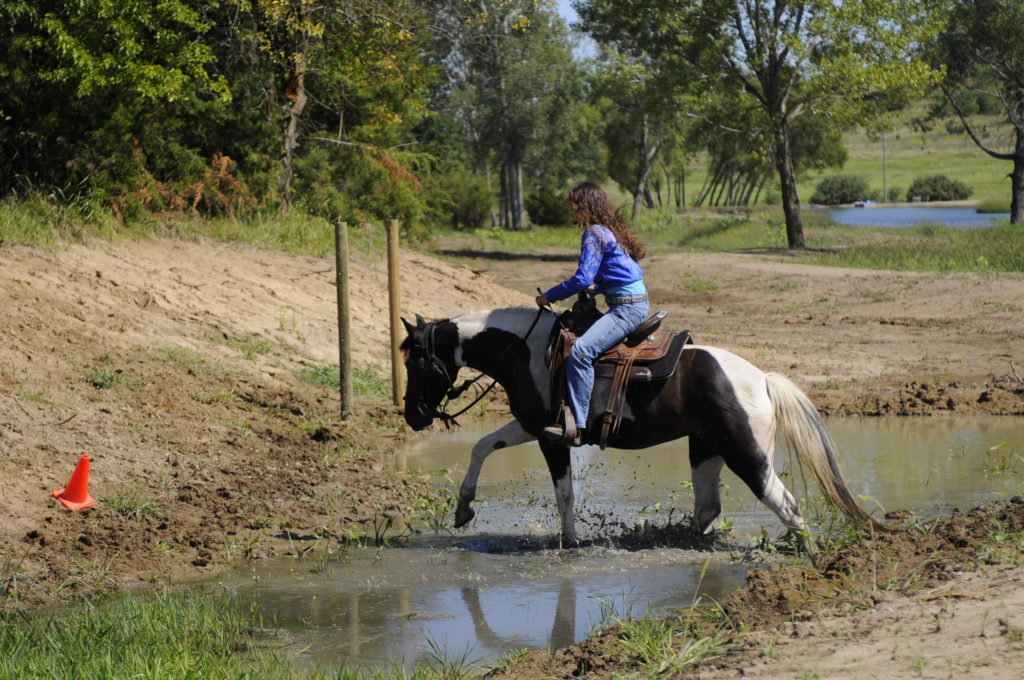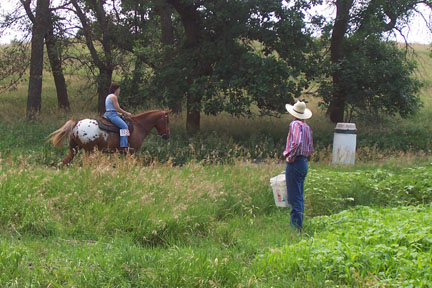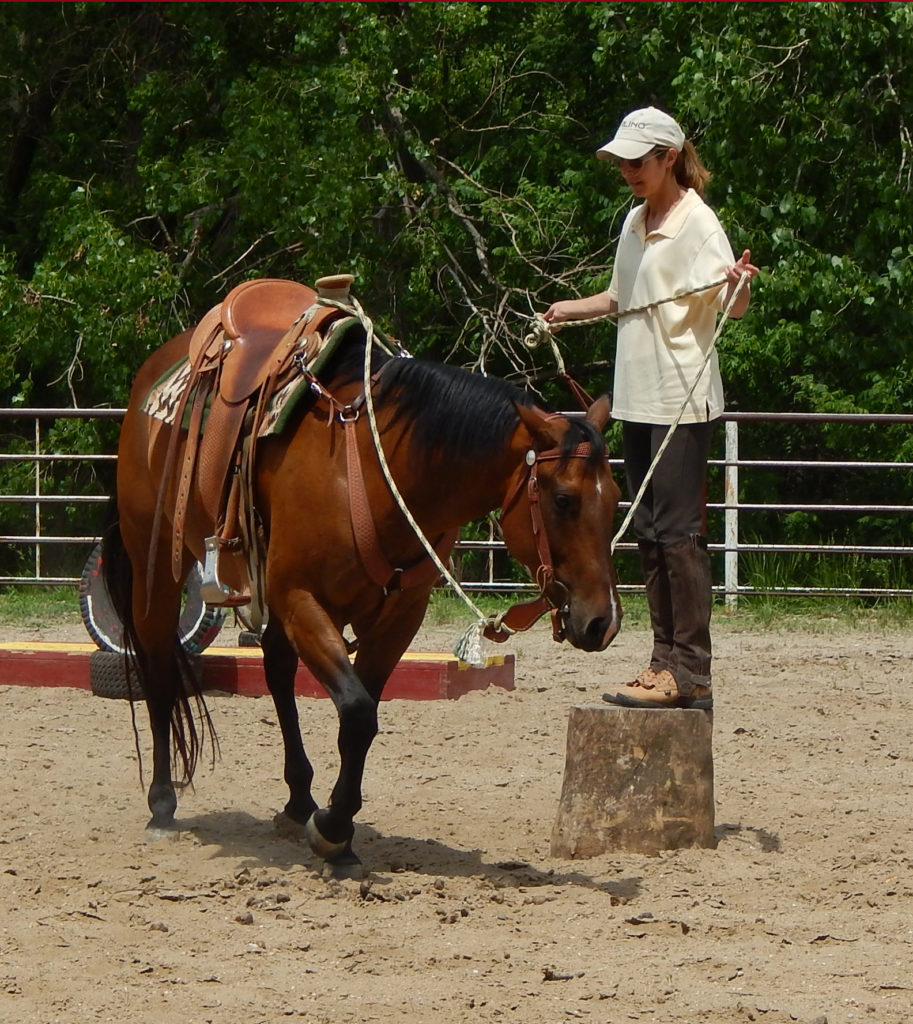 Why should I compete in or host a Trail Rider Challenge?
This event will give you the opportunity to set goals, measure your progress, gain confidence, expose your horse to new things, and win prizes. The TRC is about having fun, building confidence, promoting good horsemanship and challenging you and your horse to new levels. It is an encouraging, supportive group of people who want to learn and challenge themselves.
TRC's are open to any horse and any rider.  Although registration papers are not required and all equine are welcome, the event is approved for points through most breed associations and can include the APHA PAC program.
It is not a fancy event but requires safe and functional tack and clothing. The atmosphere is non-threatening and supportive. We are all there to have fun, learn, meet other horse people and improve our horse.
By the end of the season you should have a happier, more confident, willing horse.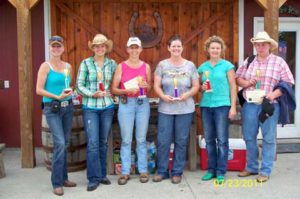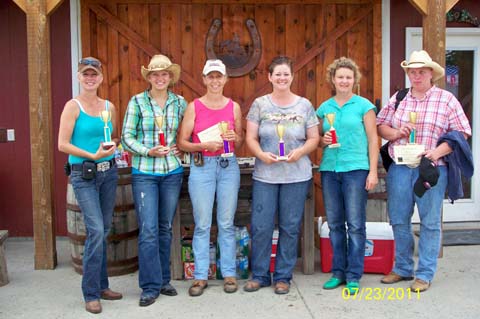 Trail Rider Challenge Formats
Traditional TRCs have several courses and divisions and are held at Kelli's (Tekamah, NE) and various locations.
Trail Rider Challenge "Extreme" are often held at fairs and expos. Extreme TRCs often have one course and two or more divisions.
Traditional TRCs and Extreme TRCs are usually directed by Kelli Paulson, the founder of Trail Rider Challenge.
Trail Rider Challenge "DIY" gives groups, clubs, barn owners and individuals the opportunity to host their own Trail Rider Challenge!  TRC supplies you with the support you need to hold a successful event.  Riders earn TRC points towards year end awards. Your group keeps the proceeds!
More details:
Trail Rider Challenged Explained!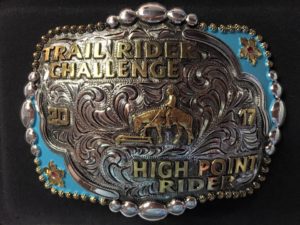 Why TRC with all the other trail stuff out there?
With 10+ years of experience, TRC offers consistent rules, course and obstacle ideas, a judging system and a way to earn points & awards.  As the host, you keep proceeds.  It can be a great fundraiser!
Do you want to learn more?
Would you like to compete with your horse and do well?  Learn how to in a Foundation Horsemanship, Training with Trail Obstacles, or Ride with Purpose at Clinic taught by Kelli Paulson, the founder Trail Rider Challenge.  Learn, Practice, Ride with Purpose.
Copyright © 2006-2016  Trail Rider Challenge. All rights reserved. Unless otherwise indicated, all materials on these pages are copyrighted. No part of this document, either text or image may be used for any purpose other than personal use. Therefore, reproduction, modification, storage in a retrieval system or retransmission, in any form or by any means, electronic, mechanical, photocopying, recording or otherwise, is strictly prohibited without prior written permission of  Trail Rider Challenge
Save
Save