The 2018 IOWA HORSE FAIR TRAIL RIDER CHALLENGE
RIDE EXTREME
The Iowa Horse Fair Trail Rider Challenge presents a course designed to challenge your horsemanship skills.
Open to all riders, breeds and disciplines.
SUNDAY, APRIL 8 – 8:00AM – EAST ARENA
Check-in: 7:30 – 8:00 am
Walk-thru: 8:00am sharp. No Horses.
Begin: 8:20am sharp
Awards presentation 30 minutes after Competition
Iowa Horse Fair Trail Rider Challenge Entry Packet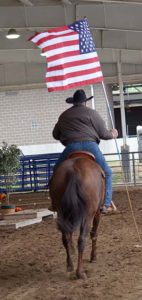 PRIZES: OPEN – TROPHY BELT BUCKLE 1st place. Ribbons and other prizes 1st – 8th
NOVICE – First place award TBA, Ribbons and other prizes 1st – 8th
JUDGES: Double Judged. Judges TBA
ENTRY FEE: $45
STALL FEE: $40 – Pay once for the entire fair. Each horse MUST have a stall AND Health Papers.
TO ENTER: Complete entry form included in packet and follow instructions.
Packet available at: www.iowahorsecouncil.org or www.TrailRiderChallenge.com
RIDER DIVISIONS
1. Novice (Amateur) Division: For beginner riders. Novices have never won a TRC, a Trail Class
or a similar event. Some beginning riders may be given permission by TRC to remain in this class.
Novices have never been paid to ride, train or give lessons.
2.Open Division: Open to all horses and riders.
YOUTH are encouraged to ride in the Novice or Open division. They should select the
appropriate division for their abilities.

THE COURSE
Extreme Trail Challenge Course: Course is scored and timed. 10-15 obstacles worth 10 points
each. Time is worth 10 points. Includes loping and obstacles list on the entry packet. Time Limit.
A course walk through for competitors will be 15 minutes before competition begins. It is the
competitor's responsibility to fully understand the course and rules at this time. Obstacles must
be completed in the designated order.
GOOD LUCK!
ALL RULES AND TEXT ARE COPYRIGHT TRAIL RIDER CHALLENGE. DO NOT USE WITHOUT WRITTEN PERMISSION.
ENTRY INSTRUCTIONS: Iowa Horse Fair Trail Rider Challenge
Preferred Entry Deadline: March 25. All paid entries received by March 25 accepted.
After March 25, entries accepted if there is room. 30 entries maximum.
HEALTH PAPERS ARE REQUIRED TO CHECKIN WHEN YOU ARRIVE AT THE IOWA HORSE FAIR!
COMPLETE ENTRY FORM (All required forms are in the 2018IowaHorseFairTrailRiderChallengeEntryForm.)
1. Enclose entry form & $45 Entry Fee
2. Enclose stall reservation and fee. If you sent in stall reservation with another entry form please indicate on entry form.
Stall reservations must be made thru the Barn Manager prior to entering or included with entry.
Stalls are $40 for the weekend and include a 3-day pass.
You may NOT show out of your trailer. If you need a stall for only Sunday it is still $40.
A release of liability form will be signed at check-in.
Payment MUST accompany registration
MAIL ENTRIES TO: Iowa Horse Fair, C/O Marlys Derscheid, 61196 280th, Nevada, IA 50201
QUESTIONS: Contact Marlys Derscheid – cheifydazzle@gmail.com, 515-231-8635
---
2018 IOWA SPRING
TRAIL RIDER CHALLENGE SERIES!!!
EVENT 1: APRIL 8 – IOWA HORSE FAIR, Extreme Trail Rider Challenge
EVENT 2: APRIL 28/29 – CLINIC (Saturday) and Extreme Trail Rider Challenge (Sunday), Animal Rescue League, Des Moines, IA
EVENT 3: JUNE 9 – CLINIC and Extreme Trail Rider Challenge, Prairie Rose Arena, Elkhart, IA
In cooperation with: Iowa Horse Council & 2018 Iowa Horse Fair
---